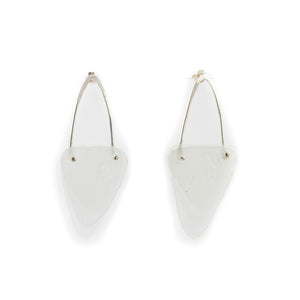 This design is inspired by the natural phenomena called Ice Blink, which occurs in the Arctic Ocean when light reflects off the ice and creates a glow across the horizon. These earrings are shaped like the sail of a boat. 
Single Use Plastic with Sterling Silver
2.5" x 1.125" x .25"